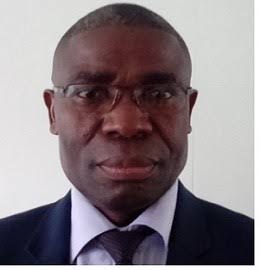 Dr. Eric Irozuru
Member
Dr. Irozuru is an Information Technology and Business Strategy consultant with over 25 years of experience, who has worked across Europe, Asia and Africa. He has worked across many private and public sectors including; healthcare, travel, local and central governments, security, insurance, motor, utility and energy – oil and gas.
Eric's primary interest is in value engineering, that is, helping organisations to create and realize value from their investments in technology and people. This he does by helping organisations devise strategies and design innovative management frameworks for improving the performance of the programmes and projects used to implement their business strategy and organisational change, in order to achieve value from these investments.
Eric is the founder and chief executive of information technology services company, ECR Technology Services, with particular focus on strategy implementation - the synergy from the alignment of IT strategy and business strategy; innovation management and ECR's unique training technique for entrepreneurship.
Eric began his professional career as a Software Engineer in Lagos, Nigeria after serving his nation in the National Youth Service Corps (NYSC) in 1984, following his graduation in 1983, from the University of Port Harcourt, where he read Mathematics and Computer Science, being a pioneer graduate in Computer Science from that University. The stay in Lagos was brief as in 1985, he moved to the United Kingdom for his graduate studies, where he has remained ever since. While in the UK, he completed his doctoral programme in information strategies and management frameworks. And later, added a Masters in Business Administration from the renowned Manchester Business School, in order to provide the breath, width and vision to his business horizon that he felt a PhD programme didn't give him.
Following his Master's programme, Eric resumed his career as a Software Engineer in the UK, working for the National Health Service (NHS). A spell that lasted about 12 years, before he became an independent consultant, consulting to companies across Europe and Asia. In recent years, Eric began looking homewards by consulting to companies in Africa, in particular Nigeria his fatherland.
Besides his role at ECR, Eric is also a co-founder and director of Kabod Place Enterprise Limited, an Information Technology company with focus on online services and general IT management, with offices in the UK and Nigeria.
In addition, Eric is a coach, counsellor and speaker. At his spare time Eric helps at his local church and doubles as a lay Bible teacher. Eric maintains contact with his roots in Africa through active membership of his community's believers association - Amakama Believers Association (ABA) of which he is also a patron. He holds the following academic qualifications:
PhD (Information Systems – Strategies and Frameworks), University of Salford, UK
MBA (Strategy & Change Management), Manchester Business School, Manchester, UK
MSc (Computer Science), University of Salford, Salford, UK
BSc (Hons) Mathematics and Computer Science, University of Port Harcourt, Nigeria